Healthcare Marketing That Works For Your DPC Practice
We do more than just websites. Catapult offers a wide-range of healthcare marketing solutions to help your DPC practice get found online and in your community. We provide services ranging from designing a simple business card to providing full-scale branding. We help you reach your potential client-base within your region so you can provide easier access to care.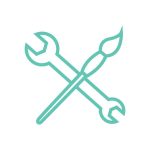 Today, a functional, attractive, and compliant website is an essential in the healthcare industry. To increase your clinic's patients and encourage enrollment, we develop a custom website to create positive online experiences that turn potential patients into loyal ones.
– Custom Web Design
– Responsive & Mobile Websites
– Custom Blogs
– UI/UX Design
– Mobile and Responsive Sites
– Mobile Applications
– User Interface Layout
– API Integration
– HIPPA Compliant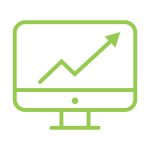 Getting people to find you is the first step in converting them into patients. At Catapult, we optimize your website for your patient's exact needs so they find you easily and enroll quickly. With extensive research and strategic planning, we optimize your website to draw in patients so you can grow your practice.
– Keyword Research and Analysis
– Organic Search Optimization
– Mobile Search Optimization
– Pay-per-click Campaign Development
– Google Adwords Campaign Development
– Paid Search Campaign Management
– Strategy Consulting and Development
– Analytics Monitoring and Reporting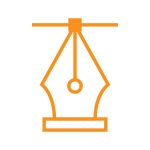 Branding & Graphic Design
We can help your DPC practice establish it's visual and corporate identity. With custom crafted branding, we establish you as an expert in your field. From the detailed information to how it is presented, we provide you with a consistent brand image so your patients know who you are and how you take care of them.
– Logo Development
– Messaging
– Corporate Identity
– Visual Development
– Collateral Material
– Print Material
– Custom Photography
– Video advertising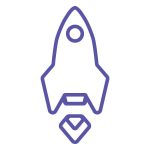 Online Reputation Management
Social media and review platforms can reduce your cost-per-lead and retention levels. By generating repeat and referral customers, you work less to gain more patients as they recommend you to others. We set up and manage your clinic's social media and review platform accounts and promote your practice around your community.
– Review Management
– Directory Listing Claims and Set Up
– Campaign Planning and Execution
– Strategic Platform Management
– Content Generation
– Social Media and Platform Set Up
– Social Media and Review Management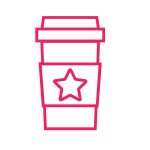 To spread the word about your practice and deliver customized items to your patients, we provide branded print and promotional materials. Patients will regularly keep you in mind with items sporting your practice's name and contact information.
– Business Cards
– Brochures
– Banners
– Cups/Mugs
– Polo Shirts
– Pamphlets
– Pens
– and More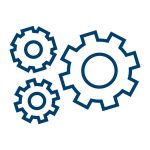 We build you a realistic and measurable healthcare marketing strategy and execute it with precision to help you grow your practice with success. We get you the most return on investment by keeping your marketing efforts aligned with your practice's goals of patient enrollment and retention.
– Market Research and Analysis
– Insight Generation
– Integrated Strategy Development
– Content Marketing
– Inbound Marketing
– Professional Strategy Consulting
– Public Relations
– Direct Marketing
– Competitive Analysis